:: Previous Page ::
12FEB05 - West Edmonton Mall
How to fulfill an obsession with shopping: This is the world's largest shopping center in the world (Guinness) with over 800 stores, inside fair grounds, a water park, submarines, skating rink, a ship, aquarium and other entertainment facilities. The facility employs over 23,000 people. It features a replica of Christopher Columbus' Santa Maria that floats in a simulated ocean. Tours of the 'ocean' are given using manned submarines.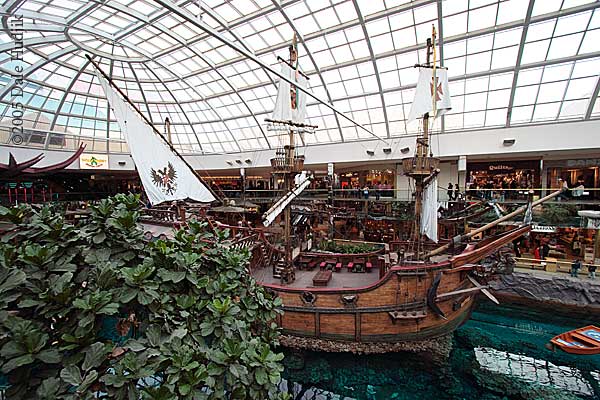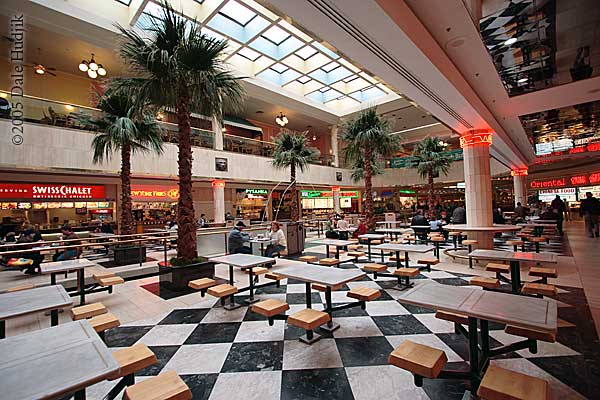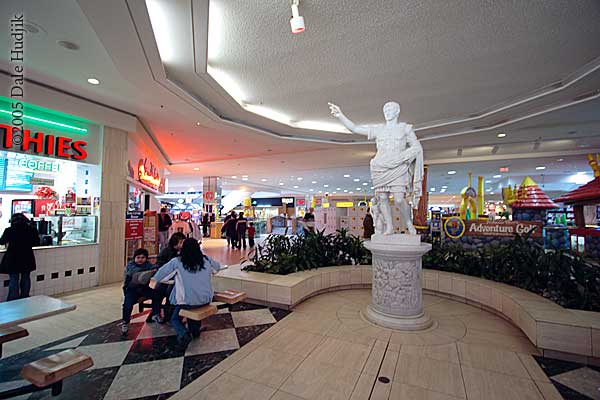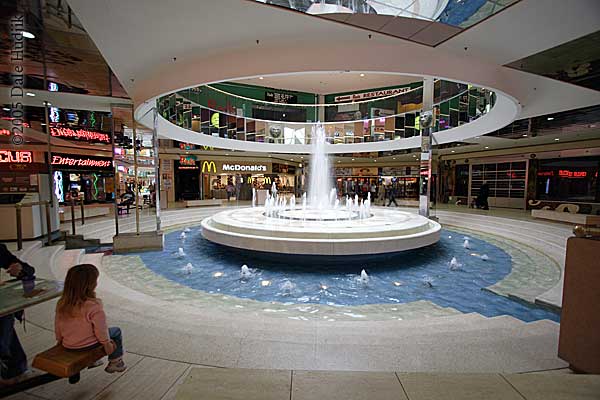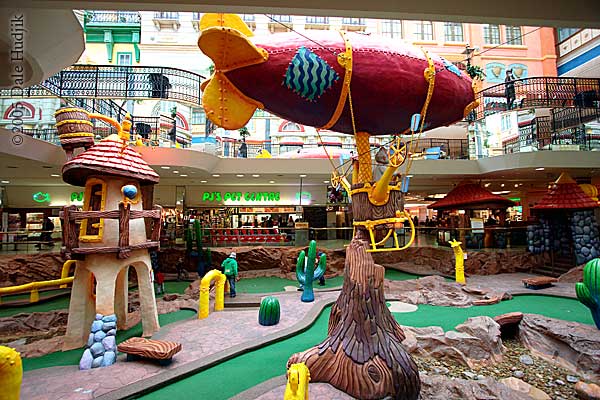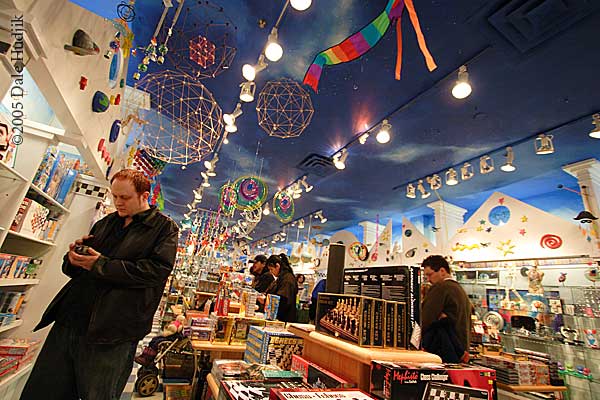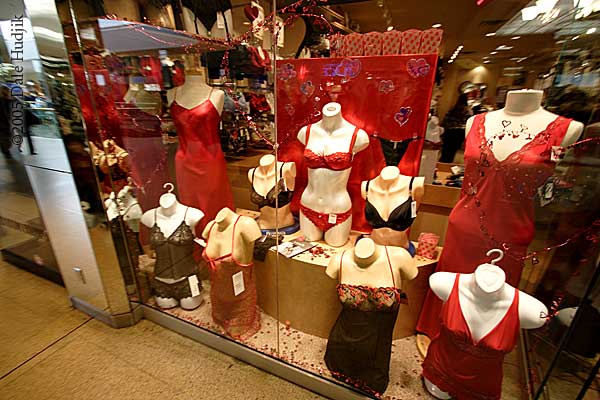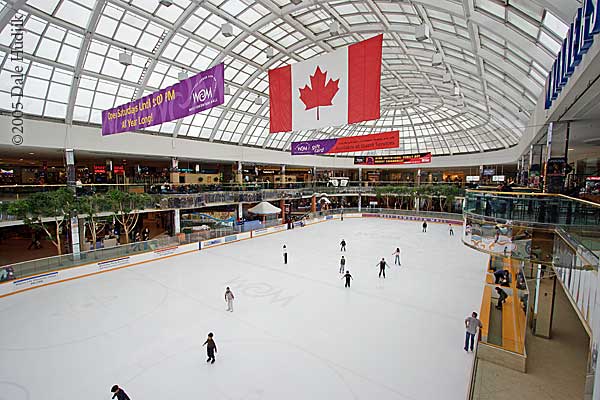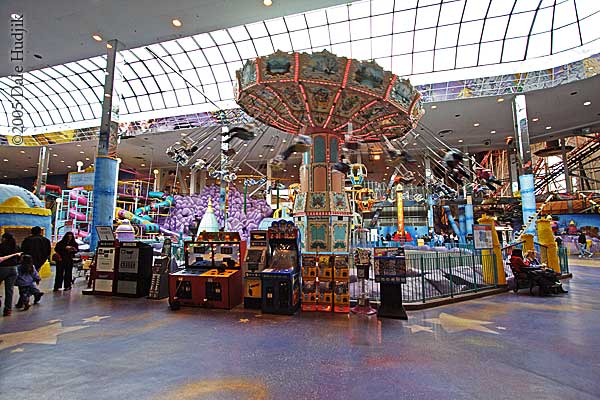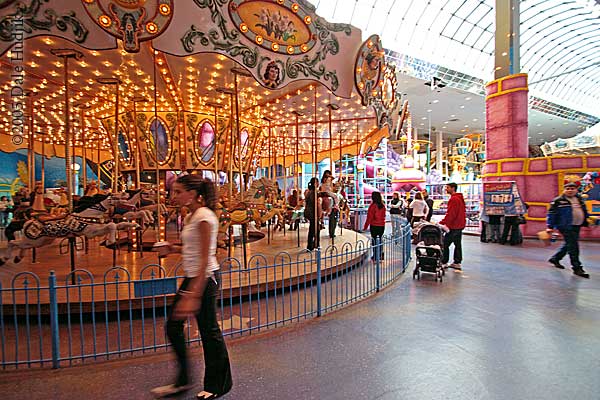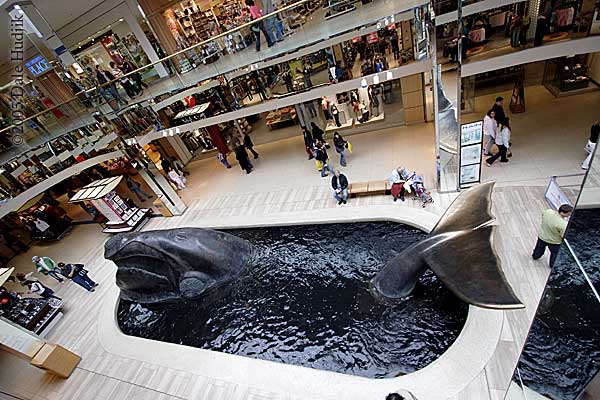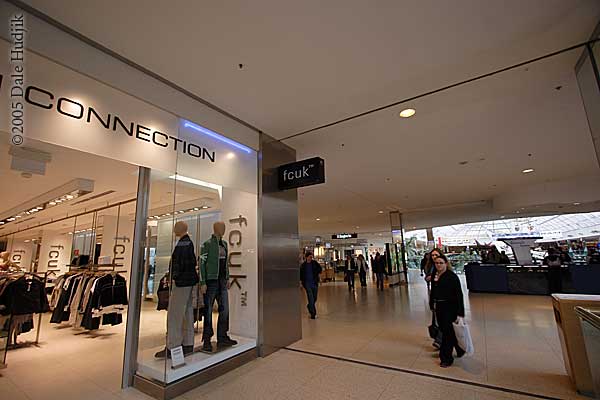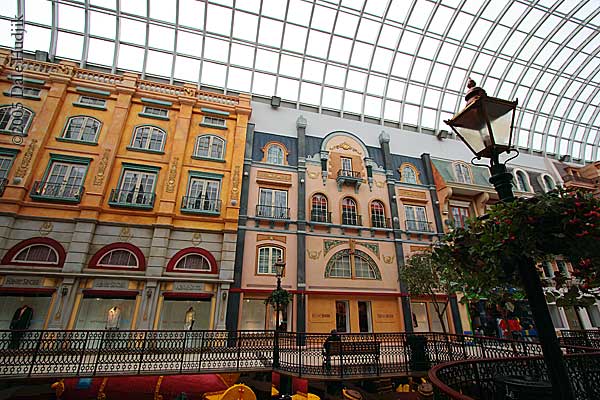 matt - Holy crap - what a mall! Did they at least pay you for the publicity.
Chantal - Woh, you had a blast shopping at that mall!!
David - Nice documentation. I suppose if you have to have a shopping mall, that's a good one to have. Strange that last weekend I was walking through my local and thinking that though many of us often frequent malls, they don't show up on photoblogs. And within days I come across your photos.
owen - Wow - what an amazing mall, and you're photos are great! I love the ship - how on earth did they get that in there?!?!
LeeAnn - Wow, more an adventure park than a mall!
btezra - ~whoa, that's a mall...crisp light and detail, wide views, good series!!~
Tine - That mall is awesome, now I want to go shopping :)
Bananas! - Oh I'm soooo happy I don't live there. It would ruined my credit card...
lilcrow - wonderful to see shots of the hometown mall done in a fun way. but you missed Bourbon Street and the dragon at the theatre! ;D I'd love to see your take on those.
(no link) - 800 stores, waterpark, amusement park, two huge food courts, hockey rink, minigolf, dolphin shows, submarine tours.... 8 city blocks long, 2 levels high. Huge yes, but for a city that's freezing cold over half the year, it makes sense why they have it all in doors. They need something to do
Jim - Eeek! That is so depressing. Your photos are good, but what they document is just really, really not a good thing - in my opinion. I think it's because of the blatant over consumption, all there to try to get more and more people to consume more and more as well. Sorry for being a pessimist.
Lilwater - Did you know this mall is owned by the GREAT GRETSKY? Edmonton is his home town.
(no link) - ive been there lots it gets kinda boring after awhile
(no link) - best place in the world
(no link) - it was wicked!! imma go there for my x-mas break w/ my gramma, and my grammas boyfriend(Albert), and my younger uncle kc!! its gonna be SO FUNN!!!!!!! well bye bye! :)
(no link) - actually this mall isnt owed by gretzky, its owned by a muslim familly, i live in edmonton
(no link) - by the way edmonton is well over 25 degrees celcius in the summer
(no link) - it dusnt get very cold in the winter either only around 43 degrees ferenheight now days
(no link) - if ur into brand names like versace, deisel, j lindberg, hugo boss, lecoste, armani, g star, energie, prada, gucci, and many more, be sure to visit europa bulovard in the mall
(no link) - europa beulovard is seen on your last picture
(no link) - o ya and the mall also has a huge fire breathing dragon that blowes fire every 15 miniuts
(no link) - if u guys wanna know more about this mall, email me at s_123_456@hotmail.com
(no link) - o ya and this mall also has a hotel with hundreds of theme rooms
(no link) - The Germezian (sp?) brothers built this mall along with the big mall they have in the U.S.
(no link) - By the way, Gretzky's hometown is Brantford Ontario, not Edmonton, although he did most of his best hockey there. Also, there's no pictures of the wave pool where you can go surfing! (Cause even in the middle of summer, there's no where else to surf in Edmonton :)! ).
(no link) - I was in Alberta 20 years ago and it is nice to look at these pictures and remember the beautiful memories! I am from Belize Central America and went for a electrical course in Stony Plain's Westerra Institute of Technology
(no link) - the mall rocks my dad leases it and he has leased lots of stores
(no link) - hi i would like to go to the west edmonton mall some tim thanks it looks grate!!!!!!!!!!!!!!!!!!!
(no link) - I LOVE this mall and I can't wait to return! These are some really good photo's that capture the magic that the Mall gives off. We will be returning in March and will be spending a week, just to get all of it down!
(no link) - i love shoooopsss!!
shania - wow i would love to be there
(no link) - Nice place i wanna visit here!!!
(no link) - AWESOME!!!!!!!!!!!! This place is awesome!!!
(no link) - i live im nz and when i win lotto im so going there
(no link) - west edmonton mall is the best and the most fun in Alberta!
(no link) - Does anyone know the size of the whale? (like dimensions) its for a Physics project and would be a great help ( I can't really drive to edmonton to measure it myself :)) thx...plz reply to e-mail...
(no link) - email is aviator_stylez@hotmail.com
(no link) - i was in that mall a little while ago it is so awsome i did like everything i could in one day that included just getting there going to the water park spending hours in there then going to the rides and attractions it was the best time of my life ten times better then sex lol i would recomand it to everyone as something you have to see!!!
(no link) - correction: the mall is NOT owened by a muslim family. The Germezians are of Jewish Decent.
(no link) - I love West Ed, i wused to live in alberta, then i moved to NB the mallw as my faveorite thing and here the malls are so small! its like im dying i got so home sick i had to look up pictures of an actuall mall... I jumped in that big water fountain in the food court..i dont recomend doing that though..the bottom is very hard...
(no link) - Hi i'm from Montreal and here , we don't have malls like the West Edmonton mall . It's like ohh myy gooddd !!! it's huge and there's everything you wish !!! I hope i'll visit Alberta one day .
(no link) - That's the most awesome place I have ever seen. Someday I hope to visit there!
(no link) - awesome place and lotsa fun but when you're there every weekend you get used to the hype.. :)
Ashley - Hey Im from Hamilton Ontario and my dad just moved out there a week or two ago and im moving out there sometime after christmas if not that soon than im comming out there to visit and i cant wait to see west edmonton mall it looks ill!
(no link) - omg! thats a awesome mall!! i wish i could go there!
tyler - OOOOOMMMMMGGGGG!!!!!~_~ I CAN'T BELIVIE EDMONTON MALL IT IS LIKE THE BIGGIEST MALL I EVER SEEN!!!!!!!!!~_~_~_~_~_~_~_~_~_~_~_~_~_~
(no link) - I live in Edmonton, and all of these are really great shots of the mall. However, WHERE THE HELL IS THE WATERPARK? There is a huge waterpark in this mall, with tonnes of slides, bungee jumping from the roof. Basically a tropical paradise. I once lost my son there for 1.5 hours!!! That's how big the water park is.
(no link) - hey! i have to say pretty sweet.. i live in edmonton and i have to say why didnt you take any pictures of the waterpark that like the best place or some other parts of the mall but anyways i got to say i never thought of the mall as the biggest mall in the world lol and i've lived here since along time but i have to say it has everything and its big enough ppl that if u walk around the whole mall a week i bet u would loose weight LOL
(no link) - I love west edmonton mall I"m from a place near edmonton(I live in Winnipeg now) and me and my family go either go there or K-DAys! When ur @ West edmonton mall it gives u such a great feeling of happiness!!
(no link) - man! how did they have enough money for that whale! is it life size?
(no link) - West Edmonton Mall is so amazing i live right outside of edmonton and i go shopping there alll the time. Too bad there weren't any pics of the waterpark, or even the fire breathing dragon. Also, did you guys know you can go INSIDE the whale? its so cool and theres like this little underground sea world thing where you can look at like penguins and sharks and tortise's not to mention the sea lions show. i think they have a show like two or three times a day, they used to have dolphins but i think they all got sick or something, and now we have sea lions. West edmonton mall is so much fun there is so many things to do! i love it
(no link) - holy crap dude this must be the most funniest mall, and the most expensive. and my friend michael just moved there . ! i love it. not that he moved. but how big it is.
(no link) - This is so cool!!! We are coming...
(no link) - im sorry but too lourd too many people not enough help in the stores and customer service... what a drag they know about the same amout the mall as i do. the shopping is fun foodis good hotels suck and people there stink
(no link) - I love the pictures that you took! I'm from Edmonton and worked at the mall for a while so to me its lost its lustre but I'm glad to see that some people still get so exdcited over it! And the photos make it seem so fun! Its almost renewed my excitement for it... almost :)
(no link) - HOLY SHIT!
(no link) - Gretsky does not own the mall, The Grimisians Rent it out and can't afford the Taxes, it is boring (with exception to the arcade in Phase III) AND yes the MALL is Consumption and is most GREEDFUL. JUMP ON OR STAY OFF but definatley BRING $$$$$$$
(no link) - How many stores are in the West Edmonton mall?
(no link) - edmonton mall is that best mall
(no link) - I'm moving to Edmonton in a Month I cant wait to go to this mall ...!! I know I'll get lost but its gunna be wickkkked =)
(no link) - deadly mall i wanna go there so baddddddddd :(
(no link) - yea wowza. it was OFF THE HOOK YO.
(no link) - I just got home from WEM. I go there all the time, but it's always new. I love it.
(no link) - i wish to buy this mall from you... how much would u like?
(no link) - Its nice to see the pics even there own web page doesn't have this good of pics ty
pascalle - SUPPER COOOOOOOOOOOOOOOOOOOL !!