:: Previous Page ::
The only time there is tranquility in our house...
Taken with an Lomo with black and white film.
Ren#eacutee - Know exactly what you mean... ;) Cute shots!
shannonfabulous - Aaahhhhh, I love it when my 3 year old twin girls are sleeping! GREAT shot of her. She's beautiful!
kane - What could be more tranquil for baby or for parent? Cute photo, pretty baby.
Sandra Rocha - cute indeed, what could be more tranquil? :-) ~~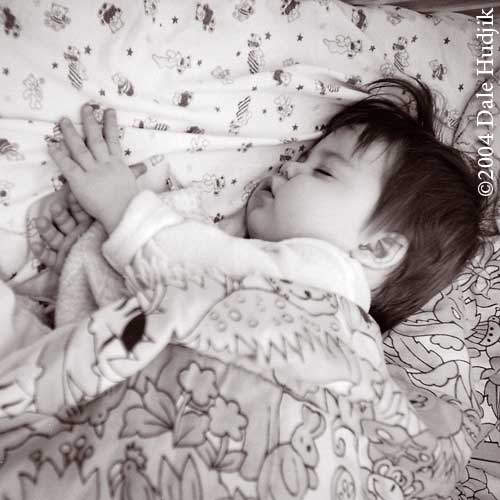 Enter a comment..