.: SpunWithTears :.
Things To Do ::
Favorite Sites ::
:: MY EXHIBITIONS
:: Workshops
:: Featured Photos
:: Archives
:: Multimedia
:: Interviews
:: Previous Page ::
myla - whatta shoe!! -- I can hear Donna Summer on the radio =)
Suzy's Eyes - There was a time when I could wear shoes like this, and not fall down, I would, walk, run en dance on those things... I can't believe it anymore myself :-) Great shoe!
Laura - Perfect!
Sandra Rocha - now thats some shoe lol very disco sound :-) love the soft focus ~~
(no link) - wow...
Aravis - Funny how styles come back around. These would be as at home today as in the 70's. Could double as a lethal weapon, too! *G*
r?m - aloooo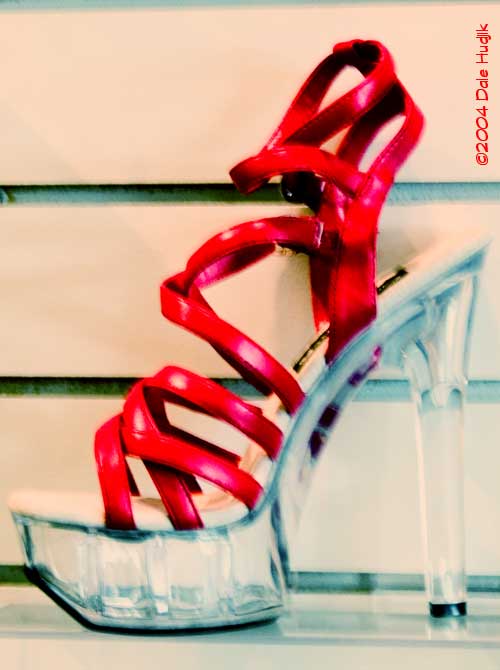 Enter a comment..